Eighty-two (82%) percent of executives believe that it is very important for people to get a college degree according to a survey by the Association of American Colleges and Universities. You can contrast that to a Gallup Poll that says only 45% of adults have high confidence in the value of higher education. There seems to be a disconnect between companies and people. Americas may not see the inherent value in higher education like they once did.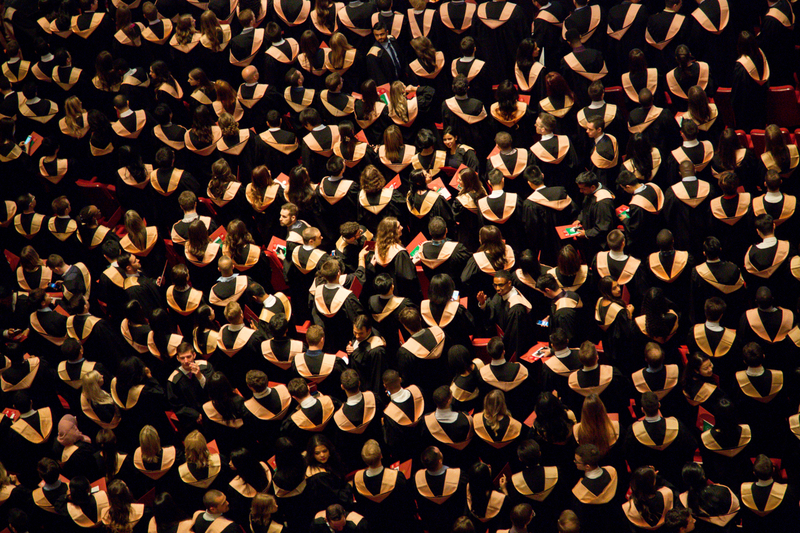 Creative Commons
I often wondered what life would have been like if I focused on getting certificates and working without being an intellectual of some type. I cannot say I would enjoy work as much but I don't know. Not having student loans seems to be helpful. Maybe I could just go to my library for free!
Of course one could also argue that you can go to the library and get all the knowledge you want without stepping into a university. This is actually true but you are unlikely to have any guidance on that information. There will be certain topics you will not understand even if you read them. The degree is what sells.
Executives seem to be focused on broad skills that cut across different degrees. The most important seem to be oral communication, critical thinking, ethical judgment, teamwork, written communication and application of skills & knowledge. Such executives are looking at broad skills and taking into consideration specific skills in their analysis.
They also found that specific skills are important for functioning within the workplace. Thus curriculum should have the broad and the specific built within it. The specific provides them with the ability to function in their work while the broad skills focus more on developing a framework for understanding their work and continuing to learn.
AAC&U, "Fulfilling the American Dream: Liberal Education and the Future of Work", 2018
https://www.aacu.org/research/2018-future-of-work
Hart Research Associates, Falling Short? College Learning and Career Success (Washington, DC: Association of American Colleges and Universities, 2015).